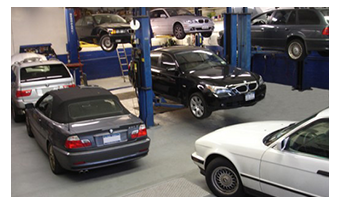 Alrobe Enterprise is a Kingston base auto repair Garage, providing auto repair services and European auto parts to local repair shops in Jamaica. We've grown alot over the years - our customer base has grown significantly in 2010.
Alrobe Enterprise is now one of the largest parts supplier in Jamaica, stocking the highest quality OE parts for your car. We're committed to providing you with the most comprehensive service possible with our parts expertise and stellar customer service, as well as our ever-expanding tech articles, link resources and tools.
We've built our reputation on professional integrity, quality products and excellent customer service. Professional mechanics and do-it-yourselfers alike come to us for our immediate and extensive parts availability, high-quality OE brands, low prices, extremely knowledgable parts experts and our personalized, professional customer service.
The bottom line? You SAVE money at Alrobe Enterprise- and LOTS of it - with prices that are significantly BELOW both retail and wholesale prices offered elsewhere. We shop worldwide to find you the absolute best brands and value, and our extensive inventories allow us to ship you the RIGHT repair parts quickly - usually the same day you order!
We encourage you to check us out. Take a look at what some of our customers have to say about us in. You'll find Alrobe Enterprise is a company that knows how to treat you, our valued customer, with respect . . . a company that's going to go the "extra mile" for you . . . a company that's going to be around for many more years to come . . . a company with integrity. In short, Alrobe Enterprise is a company you can trust.
We Service Most Car Brands and Models including:
BMW, Audi, Jaguar, Land Rover, Mercedes-Benz, Mini, Porsche, Subaru, and Volkswagen .